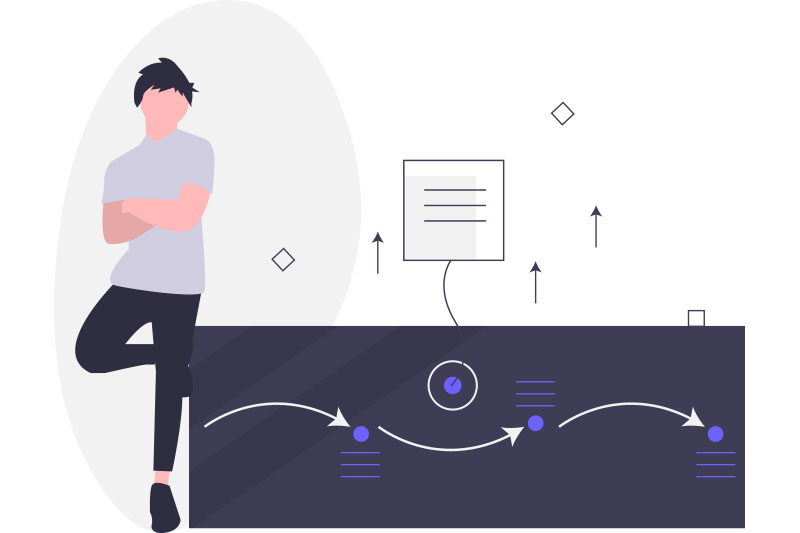 Tom Corley, in his book Rich Habits, shared the results of a 5-year study comparing 233 wealthy individuals to 128 lower-earning individuals. He found that:
65% of self-made millionaires had three streams of income
45% had four streams of income
And 29% had five or more streams of income
Clearly, multiple income streams are a strategy of the wealthy.
But it can also be a trap if done wrong — especially for business owners.
The hidden danger of pursuing multiple streams of income is that you'll create distractions.
For example, purchasing a rental property may sound like a smart way to get monthly cash flow, but it also comes with its own set of headaches and stressors: Tenants move in and out. Things break that you must repair. And the fear that you may have purchased at the top of a bubble.
So how do you create multiple streams of income without creating distractions?
Another Way to Think About Multiple Streams of Income
Most people approach multiple income streams with a scarcity mindset. They think having diverse sources of revenue will protect you in case you lose a job, or your biggest customer quits, etc.
And this scarcity mindset leads them to look for income outside of their strengths and Soul Purpose.
This is where distractions come from.
The abundance mindset reveals a different approach.
Instead of looking for multiple types of investments or businesses, you can think of multiple ways to create income within your current investments or business.
This way you're doing as Dale Carnegie advised when he said:
"Don't put all your eggs in one basket" is all wrong. I tell you "put all your eggs in one basket, and then watch that basket."
Multiple income streams within your business will grow your income. But it will also open new doors as you attract new people and customers — which will spark even more opportunities to provide value and create extra income streams.
Plus — even though you've applied the abundance mindset — you will be in a strong position to adapt your business to changes and challenges. If one income stream takes a hit, you'll be able to lean on other income streams to get you through.
How to Add Extra Income Streams to Your Existing Business:
Here are several ideas for adding multiple streams of income to your business:
1. Sell Products AND Services (Instead of Just One):
Your service business can also be a product business, and your product business can also be a service business. For example, a business that sells finished arts and crafts can add classes for making arts and crafts. A medical practice can sell supplements. A restaurant can add branded merchandise AND cooking classes. And so on.
2. Digital Education Courses:
As an expert at what you do, you can record videos or write books and guides to share your expertise with others.
At Wealth Factory, we work 1-on-1 with entrepreneurs to get their finances set and reach economic independence. But we also have several digital courses to help them get closer to economic independence on their own, like Cash Flow Banking, SCALE, Curriculum for Wealth and our upcoming Financial Trends Product.
3. Sell a Monthly Membership:
There are many ways to add a monthly membership to any business. If you have digital courses like we just mentioned, you can give access to these courses for a monthly fee.
If you have a plumbing business, just for example, you can offer a monthly membership that comes with free or discounted regular maintenance, discounted repairs, and priority appointment times and customer service.
There are even some medical practices that have ditched the insurance model for a monthly membership that comes with unlimited free visits.
4. Become a Coach or Consultant:
Another way to share your expertise with others and get paid for it is to coach others 1-on-1. For example, if you sell home goods and decor, you could offer interior design consultations. If you sell clothes, you could also be a fashion consultant.
If you're a financial advisor, you can coach other financial advisors on the latest strategies or trends. Some see this as training the competition, but Garrett saw it as a way to grow his connections and spread his influence — and it worked.
5. Become a Speaker:
A smart way to establish yourself as the go-to expert in the marketplace is to become a speaker who gives talks for groups or events. You may be able to get paid for giving a talk. But the real opportunity comes from getting to promote yourself and your business for free — and many times you can even sell your products and services to your audience.
Instead of being a distraction, putting any of these 5 strategies into action will make you focus on your business MORE.
But that's not the only surprise benefit…
A Bonus Tax Advantage for Multiple Income Streams
When you create a new income stream for your business, many times it makes sense to create a new business entity for that portion of your business — and specifically to make it a C Corp.
Why? Because a C Corp pays less tax on the first $50,000 of income than an LLC or S Corp does.
So, for example, a medical practitioner who sells supplements can form a C Corp for the supplement division of the business and pay less tax on the additional income.
Where to Start
Hopefully this article has given you several ideas to add extra income streams to your business.
Or maybe you like the idea of extra income streams in your business, but feel overwhelmed.
Either way, it's wise to take it 1 step at a time. Here are 3 "next steps" that may be right for you:
Choose 1 income stream from the list above and start taking action. Choosing too many income streams may be too much and nothing gets finished, and choosing none doesn't result in anything either. So choose 1 and take the first step to get the ball rolling.
If you want to know what's happening next in the marketplace… and the best way to provide value for the market so you can create an extra income stream that booms… then be on the lookout for our Financial Trends product coming soon.
And if you'd like some help and guidance, you can see if you're a good fit for our 1-on-1 services here.
Build the life you love,
The Builders at Wealth Factory